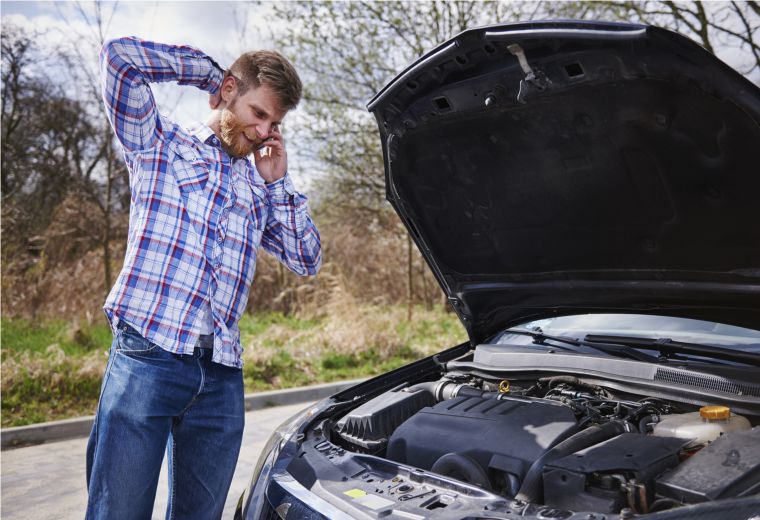 Like many other products that we own, our car can sometimes get faulty from time to time. Depending on how much we need to use a car when our car gets faulty, it could be frustrating. This could be worse if the car develops a fault when we are on our way to or from a place. Imagine being on your way to a very important appointment that you are almost late for, only for your car to suddenly develop a fault on the way. Your little chance of getting to the appointment venue on time will most likely be lost. If your car should develop a fault, here are some things that you could do.
Assess the situation and take action appropriately
The first thing you want to do is assess the situation that your car broke down and take the right action. If you are lucky that your car broke down just after you got home or when you do not need the car, it is easier to relax and try to sort it out. However, if the car were to break down when you need to catch up with an appointment but you are still at home, you can quickly try to catch up with public transport or taxi, knowing your car is safe at home. If the car broke down when you were on the road or about to leave a location, you would want to be sure your car is safe in that environment. If not, you might not want to leave the car unattended to unless you have an urgent appointment that is extremely important. Despite that, you might want to find someone, even if it means paying for the person's time to watch the car while you call your car repairer or a family member to come attend to the car. Assessing the situation and taking the right action helps to make sure that the damage of your car does not further spoil your day or make you miss opportunities.
Assess the damage
When time is not an issue, you can now consider assessing the damage. You would want to check if it is something that you can fix by yourself or if it is something that will require professional help. You also want to estimate what the cost will be. As much as possible, you do not want to worsen issues before confirming the price, especially when you are on insurance. This will help to reduce the chances of complications with your insurance company.
Check your car insurance
Once you have assessed the damage, you should check your car insurance policy if it covers the damage done on the car. If your car insurance company covers the damage, then you should inform them about the damage to your car and the need for them to pay you a claim to fix the car. If you do not have insurance or the damage is not covered by the car insurance policy you have, then you would need to look for how to sort out the problem on your own.
Attempt to fix it yourself
If you see the damage to be what you can sort out on your own, you might want to order for parts from reliable car service companies. This applies when you have noticed that there is a part of the car that needs to be changed. However, if there is no part of the car that is damaged or needs to be changed, you might be able to find out what the problem is and fix it on your own. It is best you do this when you are settled and not when you are in a hurry trying to catch up with an appointment. You won't want to cause further damage because you are in a hurry and can't settle down to be sure you have properly fixed everything that needs to be fixed before attempting to put it on and moving it. Even something as little as adding water to the car radiator, there have been people that have added water and zoomed off without closing the radiator because they were in a hurry. You would not want a similar situation with a more sensitive part of your car.
Call a professional repairer
If you do not have any knowledge of repairing cars or you have observed that the damage is above what you can fix on your own, then you would need to call a professional repairer or move your vehicle to a repair shop. The professionals will have adequate knowledge, tools and access to parts that they can use to properly fix your vehicle.